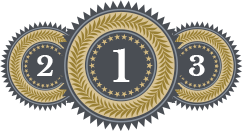 I have a lot of training and certification as a immigration consultant!
Jagjeet Pal Singh Sandhu is authorized to represent clients to the Department of Citizenship & Immigration (CIC), Canadian Border Security Agency (CBSA), Immigration and Refugee board (IRB) for the immigration purposes under Immigration & Refugee Protection Act of Canada.
Jagjeet Pal Singh Sandhu is Founder, Managing Director, and CEO of "Eye Immigration Inc." and General Manager in Guru Learning Institute Inc.
He is well versed with the licensing requirements of various regulatory bodies and guide impeccably to his clients how they can achieve their goal in shortest span of time. The beauty of his work lies in his truthfulness, honesty, ethics, commitment, sincerity and hardworking nature.
We help to meet your immigration needs under the law
Jagjeet Pal Singh Sandhu, is a Regulated Canadian Immigration Consultant and he is an accredited Full member of the prestigious Immigration Consultants of Regulatory Council of Canada (ICCRC).
He has already helped hundreds of clients to come and resettled in Canada and other parts of the World. Before Immigrating to Canada, He was the owner, and Managing Director of "Eye Professionals Pvt. Ltd." a leading Immigration Company and IELTS Coaching Centre in Fatehgarh Churian and had been practicing in Punjab, India since 2006. So, his main interest is to work on immigration and help the community in the successful relocation in their own fields.
Our firm can assist  you by providing number of services such as :
Assessment of  Canadian immigration eligibility
Determine your Canadian immigration category
Preparation and submission of your application
Prepare you for your personal interview
Track your application until your Canada Immigration (Permanent Resident) Visa is issued
Can help in searching Job
Help you with any Immigration Problems
Our Team
Jagjeet Pal Singh Sandhu is an accredited member of the Immigration Consultants of Regulatory Council of Canada (ICCRC). He is the Managing Director and CEO of Eye Immigration Inc.
Before immigrating to Canada from India in 2013, Jagjeet was the owner and Managing Director of "Eye Professionals Pvt. Ltd.," a leading IELTS Coaching Centre in Fatehgarh Churian, Punjab, that had been in practice since 2014. Due to his intelligence and work ethic, he has worked with many reputable firms. Jagjeet was the Branch Manager at Guru Learning Institute in Abbotsford, British Colombia, from 2014 to 2017; Chief Manager at Guru Learning Institute in Surrey, British Columbia, from 2014 to 2017; Managing Director at Eye Immigration Inc. and Eye Professionals Pvt. Ltd. since October 2014 and November 2006 respectively; and a Concord Security Corporation employee from October 2013 to September 2014. He has thus acquired diverse experience in teaching, management, administration, and immigration consultancy at a very young age.
As an RCIC, Jagjeet has helped clients immigrate to Canada and other countries. Being well versed in the licensing requirements of various regulatory bodies, he guides his clients to achieve their goals as quickly as possible. He values transparency, ethics, honesty, commitment, sincerity, and hard work, qualities that have helped him surge ahead of his counterparts in his field in the span of only four years of practice in Canada.
Jagjeet did his schooling at St. Francis Convent School in Fatehgarh Churian. In 2005 he obtained his Bachelor of Education (BEd) and Bachelor of Arts degrees from GNDU, where he also obtained his master's degree. In 2014 he completed his Immigration Consultant Program diploma from Ashton College.
Jagjeet is very active in various organizations such as CAPIC, ICCRC, and other regulatory bodies. He has recently founded ASEES, a platform to help international students settle in Canada and assist them in terms of housing, transport, and professional counsel. This non-profit organization aims solely to safeguard the interests of international students.
With knowledge and experience in his professional field, coupled with a caring, optimistic, and loving attitude toward people and a positive approach to his professional and personal life, Jagjeet will be an asset to CAPIC.
Ankush Gaddu is an accredited member of Immigration Consultants of Canada Regulatory Council (ICCRC). He came to Canada as an International student and attended Cambrian Hanson International Academy. He graduated with a Business Diploma. In addition to that, he has completed a Certificate in Immigration; Laws, Policies, and Procedures from the University of British Columbia (UBC). Ankush believes in achieving his dreams and goals, in order to do so, he is willing to go to any extent guided by his hard work and ethics. His only concern in life is not regretting it later and therefore he likes to go all in. Prior to working in the field of immigration, he worked as a skilled carpenter, later he wanted to pursue a new career and decided to switch. In his earlier years as an international student, Ankush has had faced many difficulties due to lack of proper knowledge, guidance, and counseling. With this in mind, he decided to join the eye team and help out individuals, especially international students in achieving their goals. Currently, he works closely with international students. Ankush often considers himself fortunate as his hard work and desire to succeed has given him the platform he desired. He also feels very thankful for having a very supportive, loving and caring family. He considers them to be his greatest strength. Ankush feels very fortunate to be living and working in Canada. He would like to help people to achieve their dream of working and living in Canada. He vocally acknowledges that Canada is the land of opportunity and has a lot more in store for himself and society.
Jatinderjeet Kaur Sidhu started out as an Office Manager at Abbotsford branch of Eye immigration in July 2017. She has a Master's degree in Computer Applications. In addition to that, she also has a certification course in Wireless Networking from George Brown College in Toronto, Ontario. Jatinder has several years of experience from working in the Retail industry, She supervised and managed a large retail store between 2014 and 2017. Being an immigrant herself, She understands the chaotic and overwhelming process of becoming an immigrant. She is currently enrolled in the Canadian Immigration Laws and Policies program (CILPP) at the University of British Columbia (UBC) to gain legislative knowledge and relevant skills of Immigration program.
Sarabjit Dhadwal immigrated to Canada in the year 2016. He graduated from Panjab University, Chandigarh in the year 1985. He has over 23 years of experience in the clothing & garments industry as a Quality controller consultant. After immigrating to Canada, Sarabjit found it almost impossible to find a job. However, not too long after, he decided to switch his career and move into professional immigration and consultancy. However, in order to become a certified immigration consultant, he required a license. Therefore, he enrolled himself in Ashton College located in Abbotsford and started working on his Regulated Canadian Immigration Consultant (RCIC) license. Soon afterward, with the help of a very distinguished gentleman, a family friend he was able to land a job with Eye Immigration Inc. In the later years, with the support, proper guidance and encouragement of Jagjeet Pal Singh, Sarabjit passed the full skill examination conducted by ICCRC, the governing body of RCICs in June 2018. Sarabjit Dhadwal is now a fully-licensed Immigration Consultant.
Murad Samnani
Murad Samnani began working for Eye Immigration back in November of 2017. He has a diverse background in both education and work experience. He graduated a university in India with a degree in Business commerce in computers. During his time in Canada, he has completed a certificate in Information security management (ISM) from Fanshawe College in London, Ontario. Additionally, he also has a post-graduate certificate in Business analysis from Mohawk College in Hamilton Ontario. In his previous line of work, he interned with Continuous improvement consulting 360 as a Business analyst intern. Likewise, he also worked for Bumper now, a company that deals with selling refurbished bumpers. At Eye Immigration, he is responsible for compiling data, statistics and other information to support research, client support, management support. He is also responsible for supervising and training office staff in procedures and use of current software like employee payroll, scheduling, outlook, immigration portal, phone system, etc.
Rahat Islam
Prior to joining Eye Immigration, Rahat worked as an event coordinator for Bangladeshi Student Alliance (BSA) at Simon Fraser University (SFU). Additionally, he also worked with the Canadian Mental Health Association (CMHA) to promote mental health. Similarly, he has also been an actively volunteering with Ronald Mcdonald house.
Rahat graduated with a Bachelor Of Arts (BA) in Communication and Publishing from SFU in 2017. He has experience in the area of Public Relations, Event, and Social Media Management. While at SFU, Rahat has volunteered his time with several public interests organizations working in the areas of education, mental health, and poverty.
In spare time, Rahat enjoys traveling, hiking and checking out exciting new places to eat in town.
Our Area of Expertise
 PERMANENT RESIDENCE – EXPRESS ENTRY
PNP – Skilled – Semi Skilled – Investor 
PERMANENT RESIDENCE CARD RENEWALS
FAMILY SPONSORSHIP (Spouse | Common-law partner | Parents | Grandparents)
Protect Your Canadian Dream
Potential candidates can get information from different sources like online, social media, blogs, others experience but we understand that every individual has a different background and qualifications that's why we are here to provide professional assistance for your citizenship & immigration.
– Our Objective
Giving the best consultation to the candidates by analyzing their background, experience and available options.
–Mission Statement

We are committed to providing honest, up to date and result-oriented service through advising and representing our clients in Canada  in a wide range of immigration matters. Our focus is on providing support, building dependable relationships and promoting success.
"Every mountain top is within reach if you just keep climbing."